We respect the Ngunnawal people of this region as the Traditional Custodians and cultural knowledge holders of this land.
Foreword from CHN CEO, Megan Cahill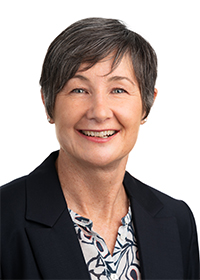 Our Cultural Competency Framework (CCF) is a crucial step towards our strategic vision of facilitating the co-design, funding and support programs and services that improve access to culturally safe health and wellbeing services to meet the needs of First Nations people living in the ACT. We understand that, as an organisation, if we are to say we are culturally respectful then we must make a meaningful commitment to developing cultural competency. To achieve this, we are committed to a whole-of-organisation approach to continually improving systems of service and standards, so that they better acknowledge and recognise the contribution of First Nations people and communities. By growing our cultural competencies our organisation will thrive with the knowledge, skills and confidence to work more effectively with First Nations colleagues, consumers, stakeholders and communities.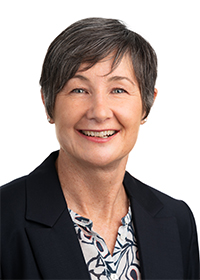 Background
In April 2019, CHN partnered with Coolamon Advisors to co-design the CCF. The CCF identifies competencies that link back to the six domains that underpin culturally respectful health service delivery as outlined in the "Cultural Respect Framework 2016-2026 for Aboriginal and Torres Strait Islander Health". In December 2019, the CCF Implementation Plan was developed, following consultation with all CHN staff, as an opportunity to start to identify how to embed the CCF into organisational work priorities and take ownership of the implementation. The Implementation Plan identifies a list of priorities and actions to support the CCF and ensure the organisation is well equipped to support culturally safe service delivery within the ACT. This work is a recognition that the implementation of this framework is a continuous journey that encourages both an individual and whole-of-organisation approach to supporting the ongoing cultural journey and evolving health needs.
Journey Ahead
CHN has established a Cultural Diversity Working Group which is responsible to oversee the implementation of the framework over the coming years. CHN acknowledge that our framework is a living document and will evolve as we do so as an organisation.
CHN Cultural Safety Definition
CHN values and celebrates the cultural diversity of our staff, and the wider communities in which we work. Staff feel safe, comfortable, and encouraged to express their cultural identity in our workplace. The cultural needs of individuals and communities are considered and respected in the way we work and engage with our stakeholders. We support the provision of culturally safe and sensitive primary care services in the ACT. CHN commits to an ongoing journey in our cultural awareness and understanding.
Click below to download the Cultural Competency Framework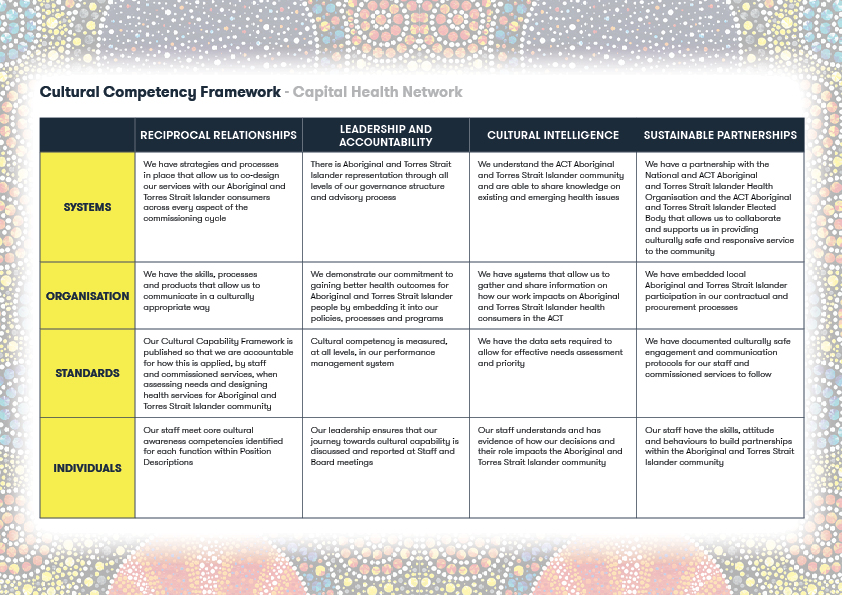 Sunrise to Sunset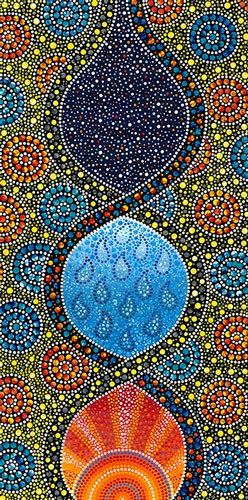 "Sunrise to Sunset" was created to reflect CHN's cultural journey to date and their Cultural Competency Framework (CCF).
The concept as a whole is an abstract representation of a First Nation individual surrounded by community and how the journey CHN is on, will positively contribute to the social and emotional wellbeing of the individual and the community. The two interlocking lines that create the outline of the individual represents collaboration and co-design and ongoing commitment to learning and building relationships with First Nation people and communities.
The sunrise represents the new beginnings and is used to represent the beginning of CHN's journey back in 2015.
The rain represents renewal and represents CHN's renewed commitment to how services are delivered to First Nation people and communities from the creation of their CCF.
The stars represent the opportunities that lay ahead in CHN's journey of implementing the CCF which will support CHN's core business of leading the way in advancing how healthcare is delivered in the ACT.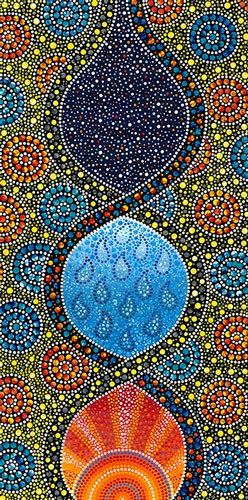 About the Artist – Sarah Richards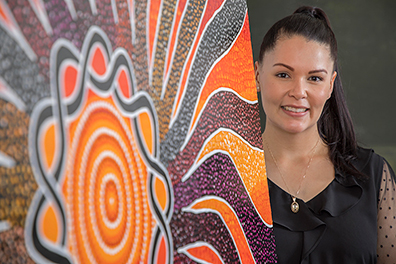 I am a Ngiyampaa woman born on Gadigal land (Sydney) who grew up on Wiradjuri (Griffith) and Yugambeh (Gold Coast) country before moving down to Ngunnawal country in 2012. Since I was a young child, I have always loved to be creative and in particular, be creative through painting. For a time though, during university, I did stop painting to focus on my degree. However, towards the end of my degree, a life event helped me come to the realisation that painting is a healer for me and it needed to be a part of my daily life. I have been painting consistently ever since and in 2018 I used the knowledge from my degree to turn my passion from a hobby into a small business and created Marrawuy Journeys.